I love to cook. I love making everything from scratch, especially—hours standing in the kitchen, chopping, mixing, seasoning—it's one of my favorite ways to spend a free afternoon.
But I live in the reality of having four active children who attend three different schools and have various extracurricular activities—not to mention weekly therapy, speech, and other appointments. Which means that grocery shopping sometimes gets pushed off a few days too long and cooking has to happen in between tying shoes, refereeing sibling spats, and monitoring bike riding in the street.
It's kind of a miracle we don't eat take-out at least five nights a week, now that I think of it!
The thing that has saved me is that I have several go-to recipes that are unbelievably simple and require very little forethought. Most of the items needed are in my freezer or pantry.
As I've focused on food in a few recent videos (here and here), I've gotten more questions about what eating looks like in my busy household.
I hope to do some more videos about food, but for now, I wanted to share a few of my quick-and-pretty-nutritious-not-to-mention-darn-tasty recipes: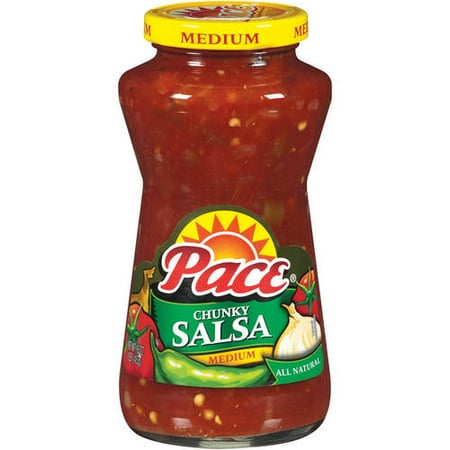 Salsa Chicken (about an hour and ten minutes)
Ingredients:
Frozen Boneless Chicken Thighs
One or two jars of salsa
Shredded cheese (cheddar is great)
Preheat oven to 375. Lay the frozen chicken thighs across a baking dish. Pour salsa over the chicken. Bake for one hour. Sprinkle cheese on top before serving. Serve with tortillas or rice (which you can cook ahead of time and freeze to heat up in the microwave), slices of avocado, and corn (frozen).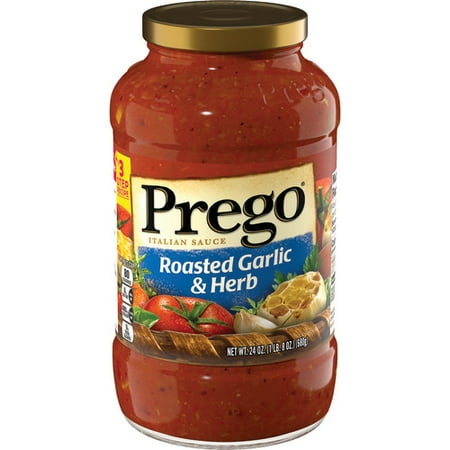 Spaghetti (about 30 minutes)
Ingredients:
One jar of spaghetti sauce.
One bag of frozen meatballs.
One box of spaghetti.
Warm the sauce. Add the frozen meatballs. Make the spaghetti according to the directions. Boom. Serve with a bagged salad.
Sausage and Vegetables (about an hour)
Ingredients:
Whatever of the following you have on hand: onions, potatoes, bell peppers, garlic
Smoked sausage/kielbasa (I usually use turkey, but whatever you have works)
Preheat oven to 375. Chop veggies into bite-size pieces. Cut sausage into large bite-size pieces. Pour everything into a baking dish. Toss with some olive oil. Bake for 45 minutes until veggies are done.
Veggie Fried Rice
Ingredients:
Cooked rice (from the freezer)
Sesame or peanut oil
Chopped onion
Chopped garlic (from a jar)
Frozen mixed veggies
Soy sauce
Optional: frozen cooked shrimp or leftover cooked chicken
Heat oil in large skillet. If using frozen shrimp, add that first. Otherwise, add rice, veggies, and soy sauce to taste. Cook, stirring frequently, until it's all hot and delicious.
Breakfast for Dinner I (15 minutes or less)
Ingredients:
Cook the eggs to your preference. My favorite way is to break eggs (two per person) into a large bowl (taking care not to break the yolks), heat a large skillet with butter (or olive oil if you have a dairy allergy in the house), pour the eggs into the hot skillet, cook for about two minutes then cover and turn off heat.
Meanwhile, put bread in the toaster. Toast. Top with butter and jelly of your choice.
Cut whatever fruit you have on hand. Applesauce from the pantry does quite well if you don't have any fresh.
Breakfast for Dinner II (about an hour)
Ingredients:
Eggs (about 8-10)
Any of the following you have on hand: onion, broccoli (frozen florets are fine), tomatoes (I've used canned diced, drained), spinach, mushrooms (canned work), asparagus, etc.
Optional: shredded cheese
Preheat oven to 375. Break eggs into a bowl and whisk them well with a fork or whisk. If you're going to use cheese, whisk that into the eggs. Chop veggies into small pieces. Heat a large skillet with olive oil. Sauteé veggies for a couple of minutes then pour eggs over veggies. Bake for about 45 minutes or so. Serve with cut up fruit or applesauce and toast.
Vegan Taco Bowls
Ingredients:
Frozen meat-substitute crumbles
Taco seasoning
Canned black beans
Chopped tomatoes or canned diced tomatoes, drained
Cooked rice (from the freezer or made ahead of time in the Instant Pot, which I use all. the. TIME.)
Avocado
Corn (from the freezer)
Heat a skillet with olive oil. Warm the meat-substitute crumbles. Add taco seasoning and water per instructions. Warm rice in the microwave. Warm beans in the microwave. Warm corn on the stove (I prefer that to microwave, but you can totally microwave the corn). Dish a cup or so of cooked rice into a bowl. Top with taco-meatless-meat, warmed beans, corn, tomatoes, and sliced avo. My family LOVES this one! It also works with the salsa chicken in place of the meatless meat substitute.
Chili
Canned beans (black, pinto, red)
Canned diced tomatoes, not drained
Chopped onion (from freezer)
Chopped garlic (from jar)
Chili powder (2-4 T)
Cumin (1 t)
Corn (from freezer)
Shredded cheese (optional)
Tortilla chips.
Heat oil in large sauce pan. Sauteé onions and garlic. Add beans, tomatoes, chili powder (2-4 TBSP), and corn. Stir and heat until simmering. Serve with shredded cheese and tortilla chips.
Cereal for Dinner
I'm not above serving bowls of cereal for dinner. My kids think it's a huge treat. I usually do this when my husband is away.
PB & J for Dinner
I'm also not above serving PB & J for dinner. I usually serve it with fresh fruit or—yep—applesauce.
# # # # #
A Few Notes:
I make large batches of rice in my Instant Pot and freeze it right away so it warms up nicely in the microwave when I need it and doesn't get dry. So I usually have cooked rice in the freezer, which is a great go-to for a base for many last-minute meals. It's also a good idea to freeze leftover rice the day you cook it rather than put it in the fridge in a plastic container. Rice gets dry so quickly in the fridge, but not if it's frozen right away.
When corn on the cob is in season and at its cheapest, I buy TONS of it, cut it off the cob and freeze it in big freezer bags. The taste of frozen fresh corn is SOOOOOO superior to frozen corn from the grocery store freezer-section. It can been cooked easily on the stove or in the microwave.
While most of the meat I buy is ethically sourced, I do keep bags of frozen boneless chicken thighs, which I have not been able to find from ethical sources, which cook pretty well without thawing. To avoid this, you can substitute ethically sourced legs or thighs, but they need to be thawed before cooking.
Whenever I have veggies that are getting really ripe that I'm not about to use, I prep them — peel, chop, whatever — and freeze them to use later.
I periodically buy a bag of onions and chop them up and freeze them for using in recipes. This saves a bunch of time.
While I much prefer cooking with fresh garlic, I do keep a jar of chopped garlic—which is available from my Dollar Tree—in my fridge to use in a pinch.
So I'd love to hear back from you! What are some of your favorite go-to easy recipes that you can whip up on a moment's notice from things in the fridge/freezer/pantry?